About LentaSpace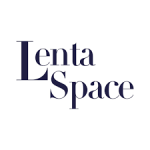 ‌‌LentaSpace offers a variety of office spaces for businesses of various sizes at 15 different locations across London. Nearly 40% of the company's current clients have been residents at one of its locations for at least five years.
One of the things that make LentaSpace unique is that the company doesn't rent its buildings. It owns them outright. As such, LentaSpace can offer clients stability and the knowledge that their offices are theirs for as long as they need them.
LentaSpace features private serviced offices that allow you to work efficiently. As the company owns each of its buildings, it can reconfigure its office spaces to suit the needs of each business. Along with private serviced office spaces, each building also offers meeting rooms, breakout spaces, kitchens, gyms, and more.
Meeting Rooms
For businesses that don't have a central office location but need to host meetings, LentaSpace offers professional meeting rooms. The company has small and large meeting rooms at 13 of its 15 locations, allowing you to choose the space that makes the most sense for you when you need it.
Amenities & Features
Furnished Office Space
24 Hour Access
Free UK Landline Calls
Free Super-Fast Internet
Free Tea/Coffee
End-of-trip
Breakout Room
Call Pods
Meeting & Training Rooms
Reception Team
Mail handling service
Free Access to Gym
Disabled access
Optional catering facilities