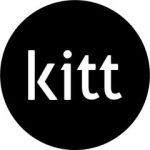 ‌‌Kitt — named after a character from the 1980s American TV show, Knight Rider — was founded by Steve Coulson and Lucy Minton in 2018. It provides businesses with fully serviced offices, coworking stations, and meeting rooms for one monthly price.
Kitt's platform gives tenants the opportunity to visualize the space in virtual reality before it's built, allowing for a convenient leasing process and benefits for landlords and tenants. Kitt continues to manage the office and maintains the level of customization in the day-to-day processes. It achieves this through its on-demand services such as its remote reception services and security systems.
Kitt operates out of a single office and currently has 66 locations available across the UK at desirable locations, including Farringdon and Chelsea. It offers private offices, office suites, and enterprise spaces, which are totally flexible and customizable. It stands behind the client getting exactly what they want, no matter what it is.
Members love working at Kitt's serviced offices for three main reasons:
Kitt gives its members all-in-one service — that way, they can concentrate on running their business.
Its monthly membership fee is easy to manage and plan.
Kitt's has a built an app using industry-leading technology, which the members can use to managing their space at any of the abovementioned stages.
Amenities & Features
Onsite Kitt manager
Tea & coffee
24/7 access
Meeting rooms
Kitchen facilities
Bike racks
Coffee machine
24/7 access
Customisable offices
Break out spaces
Virtual Receptionist
Enterprise offices
Coworking space